Here is Mark's Secret
As a buy and hold investor that has been in the business for over 15 years I am often asked how I find my deals. Everyone wants to know the secret. I am sorry to disappoint you, but- THERE IS NO SECRET! (except maybe one… or two)
Where to Find Real Estate Deals in a Tough Market
Despite what many that know me may think, I don't get the majority of my deals off the MLS. I get the majority of them from 2 sources. Are you ready? Here they are- I walk around the neighborhoods where I am buying and talk to EVERYONE. If I see a guy carrying drywall in a house, I'll stop and talk to him and casually ask if the owner wants to sell the house. Yes, I have gotten deals like that. I'll talk to an older lady leaving her house- I just got one like that! If I see a house that is vacant I'll keep an eye out for a posting on the property. I just finished rehabbing one that I got like that. If I see an auction sign- I'll make an offer and get the property before it goes to auction- and I recently did that- which leads me to my second way- Network your arse off.
How to Network
Talk to auctioneers, talk to active agents that deal with investors, talk to wholesalers, talk to short sale experts and talk to tax lien buyers! Despite what others may tell you there ARE deals out there. You might have to work a little harder to find them, but you will if you look. Oh, and if you talk to a seller and they want to much for the house ask them if they would consider holding a full or partial note. If they would then you might have a deal after all. One of the ways that I have turned several non deals into deals is by asking if they would accept principal only payments for a portion of the loan. That would help you to get some equity faster so that it would be easier to do a refi if you need to. That is a whole different subject, but I did want to mention it!
So, I am sorry to disappoint you, but I don't really have the secret sauce to deal finding. I walk around and talk to people, observe vacants. send out yellow letters, talk to wholesalers, talk to attorneys, talk to tax lien buyers, talk to realtors, and of course- other investors. So there it is- but please don't tell anyone!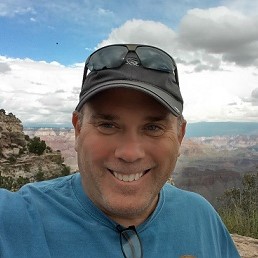 This Guest Post was by Mark Owens.   I hope you enjoyed it.  I met Mark ten plus years ago and have learned so much from Mark.  He is the real deal.  His website is MarkOwens.com.
Happy Investing – Ned