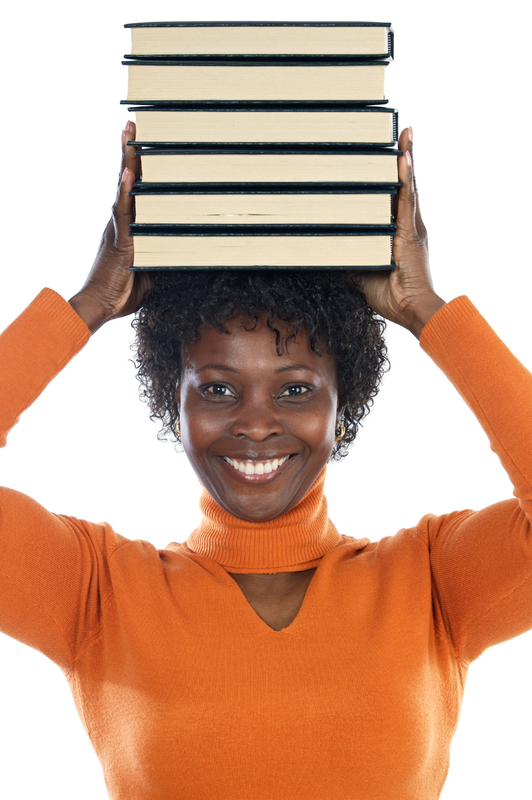 Motivational speaker Jim Rohn says "Rich people have large libraries, poor people have large TVs." Reading is one of the best ways of improving oneself and your real estate knowledge. On the various real estate forums I go to, a common question is "What are the best real estate books?" One of my goals for this blog is to help answer that question.
Perhaps an even better question is "What types of books should I read?" To be successful you need more than just real estate skills and knowledge. As I read questions from new investors, I see they often lack knowledge not only in real estate, but general business, finance, and marketing.
Although I say books, many of the ones below are available as audio programs. I like to shop at Amazon.com. because they list other versions if they are available. You can often choose between a soft cover, hardcover, audio CD, or even a used book. Audio books are great because you can listen to them while driving or on you iPod. To make it easy for you I have linked directly to some of the books mentioned.
Motivational and Success Books
If you want to be and do your best you should be reading this type of book. A true classic in this category is Think and Grow Rich by Napoleon Hill. Another example of this type of book would be Rich Dad, Poor Dad by Robert T. Kiyosaki. In this book Kiyosaki talks about the contrast between his real dad who followed the traditional get a good education, get a good job and work hard all you life routine vs. his best friend's dad, who taught him about how money works and how to become wealthy. There is a whole series of "Rich Dad" books but the original or The Cash Flow Quadrant would be a great place to start.
Steven Covey's The 7 Habits of Highly Effective People fits this category also. Books by, Jim Rohn, Brian Tracy, and Zig Ziglar should also all be on your shelves.
Sales and Marketing
Selling is the key to success in any business. Even if you plan to be a buy and hold investor you need selling and marketing skills. You need to market for leads of properties to buy. You need to be able to sell your self to a bank for fianancing. Every business, every person needs selling skills. It is the power of persuasion.
This is a large category and there are plenty of books here. Zig Ziglar, Tom Hopkins, Brian Tracy all have many books on selling. It would be hard to go wrong with anything those guys wrote. These are the guys that I studied when I was in sales. Ogilvy on Advertising by David Ogilvy or Positioning, The Battle for Your Mind by Al Ries and Jack Trout are both classics and outstanding in the marketing arena.
Business and Finance
Real estate is a business and you need business skills in addition to real estate knowledge to continually grow your business. The E-Myth Revisited by Micheal Gerber is very popular but I liked his E-Myth Contractor much better. Since he is talking about contractors it is easier to relate to. It is shorter, easier to read and I think simply does a better job of getting the point across. Another recent read which was quick and fun was Escaping the Self-Employment Trap by Victor Cheng.
There are books for just about any specific skill or aspect of business you want to learn about; hiring, firing, organization, accounting, taxes, the law etc. For example, many real estate investors want to know about LLCs. Do they need one? How do they create one? A good book in this area is Form Your Own Limited Liability Company by Nolo Press
Real Estate Books
OK, you probably want some books that are actually about real estate. Again there are a ton of options and you can choose from general books or books for a specific aspect investing. One of my favorite general books is Investing in Real Estate by Andrew McLean and Gary Eldred. I loved the book and my copy is filled with highlighted passages. I remember the review I read said it wasn't for beginners. They probably said that because it's not a "rah, rah, real estate is great" motivational book, but I think it is a great choice when getting started because it is chock full of useful info. It covers a wide variety of investing techniques and info.
Sometimes you don't want a general book. You need information about a specific topic. A good example here would be, Inspecting a House by Carson Dunlop & Associates LTD.  By the time I read this book I felt pretty confident about doing my own inspections, yet I learned an incredible amount. The book has many diagrams of what to look for, is easy to understand and is well written. As an investor I usually write contracts with NO contingency for inspections. It's vital for me to know what to look for before I write that contract. A book like this can really help.
Obviously there are many other excellent books on real estate available and I hope to review many of them over time. So stop back regularly and happy reading.
Ned
Image above © Jose Manuel Gelpi Diaz | Dreamstime.com