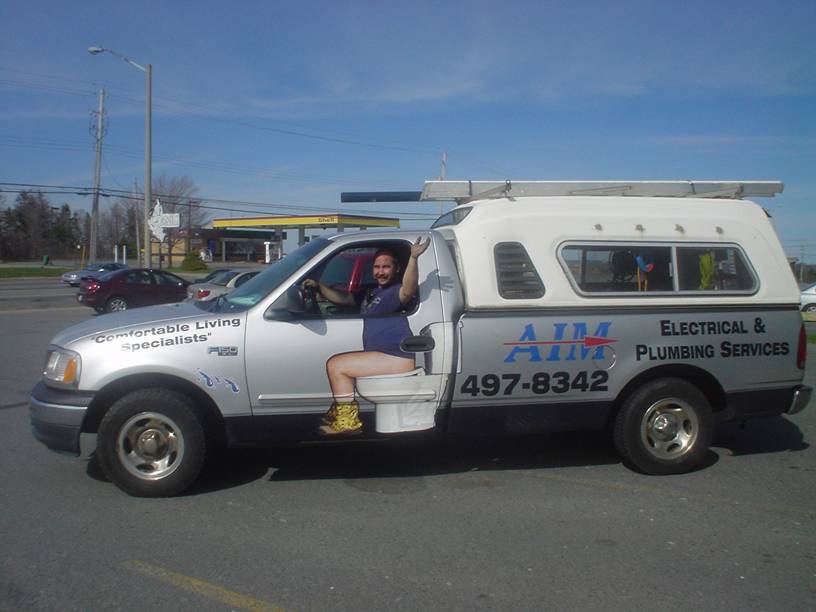 I like this guy already. What great marketing! Do you think he gets noticed and remembered?
Brilliant marketing, however he only did half the job.
I love this, but he could have done even better. While I might remember the image,  I am not likely to remember the name and certainly not the number. A quick search of the internet found a number of copies of this photo. But without a city state or area code how would I find this guy? By the way he's from Halifax, Nova Scotia.
A Google check of the name finds a number of directory type business sites that list him but no web page for this guy. He could be on the first page of Google if he had a website. This is a wonderful opportunity for vital marketing and cross marketing. Think how many people would link to him to see the picture. Links to a website are a big part of what drives a website to the top of Google searches. (Since he doesn't have a site to link to, you could link here. I'd sure appreciate it)
How can you learn from this? Can you create something similar and memorable in your business?
Would you do business with this guy? Would  you think of him 1st first when you need a plumber? Or do you think of him as a goofball and would avoid him. Leave a comment and let me know.
Keep Laughing,
Ned