I am honored that this blog has had the good fortune to be nominated as a candidate for best Baltimore blog by Zillow.com,  one of the top real estate sites in the nation.  The voting to choose the best goes through 3:00 Eastern Daylight time August 11, 2010. You can vote once a day.
It will only take a moment to vote.  Click the image below to vote for me as the best real estate blog from Baltimore.  Once you are on the Zillow site a window will open to vote. It might take 20 seconds for the window to open so please be patient.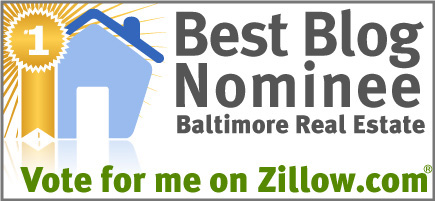 Thanks for your votes!!!
Ned