The Sales Lion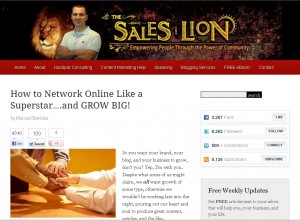 Here is a site I just discovered about website marketing.  This post was about networking and linking out to other sites.  How to network like an online Superstar.   In web marketing, links are key to getting ranked in the search engines.  Since he reminded me how important linking out is to networking, I am starting with his site.  In fact his post is motivation for what I hope becomes a regular feature of Baltimore Real Estate Investing Blog.  So if you like the links below, stop by his site and leave a comment thanking him.
Bigger Pockets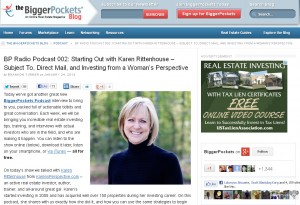 Bigger Pockets is one of the largest real estate investor websites. They recently started doing podcasts and I just listened to  Starting Out with Karen Rittenhouse – Subject To, Direct Mail, and Investing from a Woman's Perspective.  This is about 45 minutes long but well worth it.  Karen is artiulate, energetic and funny.  This is her sucess story about getting started with no experience and growing and continuing to have tremendous sucess.  This is inspirational, motivational and includes enough specific information to help you take action
Morgan Politan's Blog
This post I already mentioned in my post about Maryland Rent Control.  If you are interested in politics, policy and real estate investing you will enjoy  Morgan Politan's  post on Rent control.
Steph Davis Video on Blockshopper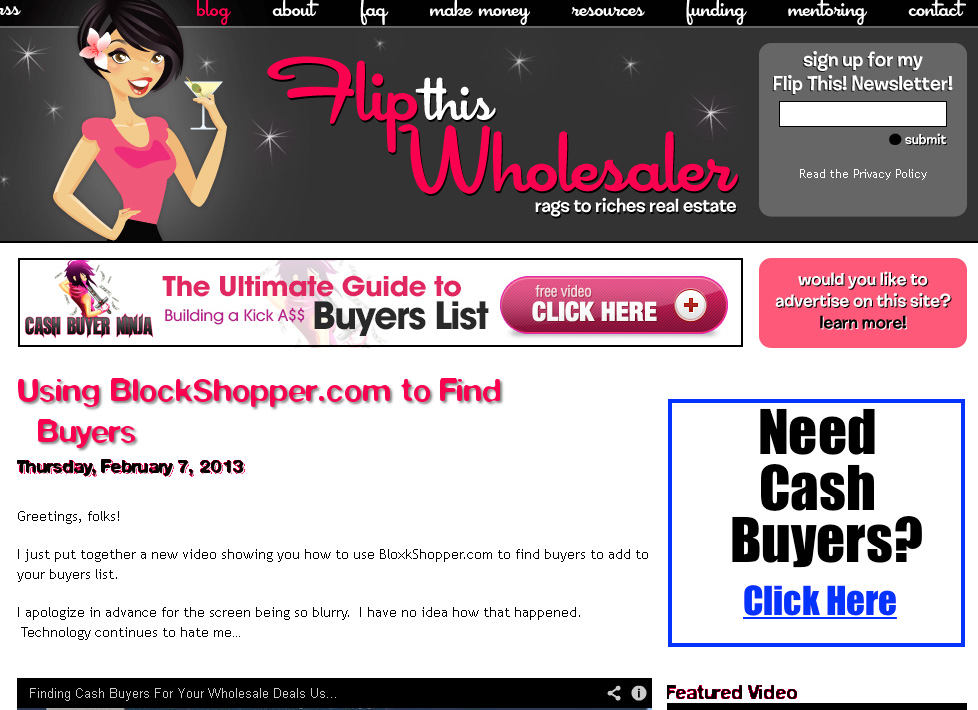 I never heard of Blockshopper before seeing it on Steph Davis' Flip This Wholesaler Blog. This video describes blockshopper and how she uses it to find cash buyers for her Wholesale deals.  I am a big believer in Steph.  She has great content on her site.  Her Ebook on Flipping bank owned properties is one of the few products I endorse on my site;  solid info for a bargain price.
Steve Cook's New Forum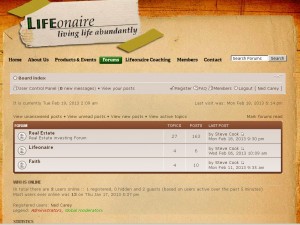 I have save what is perhaps the best for last.  Steve Cook the creator of the extremely popular Flipping Homes forum   (Now run by my friend Pete Gauthier) has created his own new forum, Lifeonaire.   If you need real estate tips or advice there is no one better than Steve Cook.  I already see several names of very experienced investors on the board.  Yours truly will also be participating.  Check it out here http://lifeonaire.com/forum/
Leave a comment and let me know what you think of these links.
Happy Investing  – Ned